Inspiration Gallery
See something you like here? Schedule an appointment today!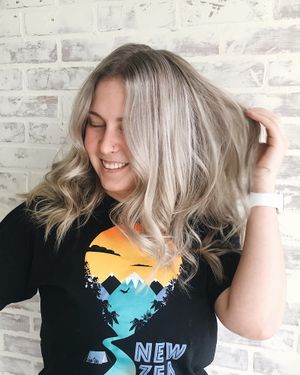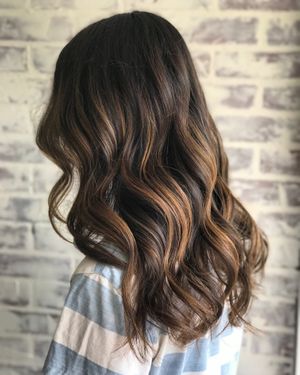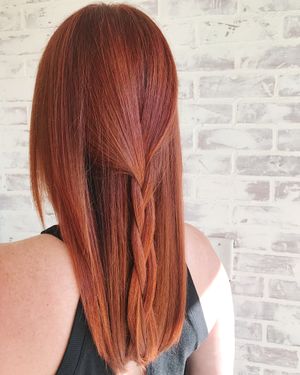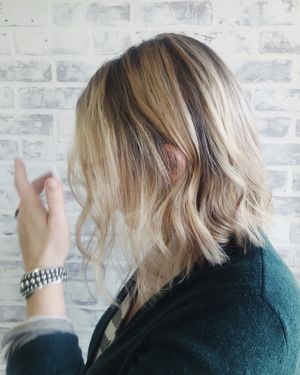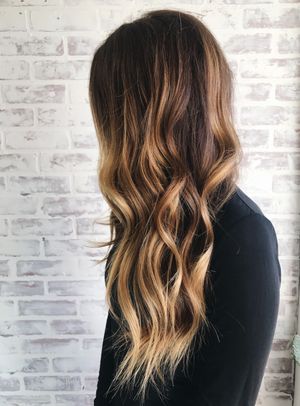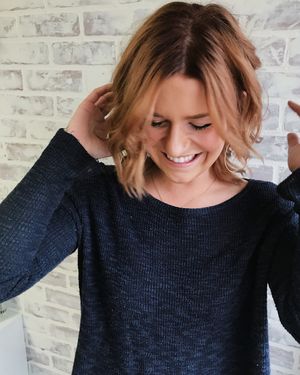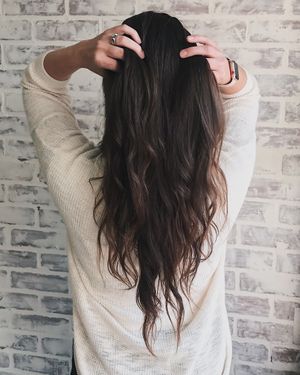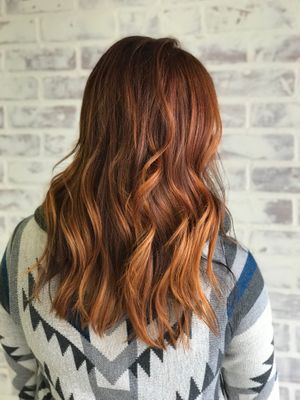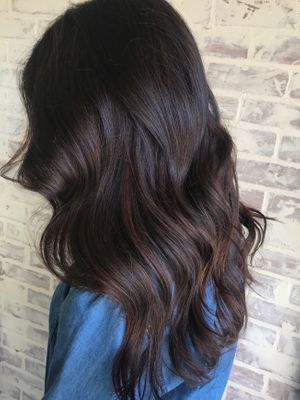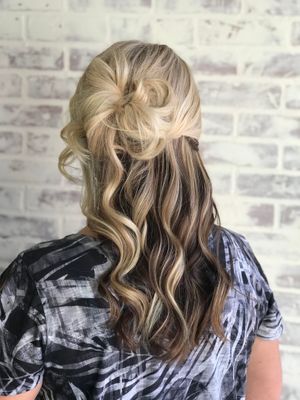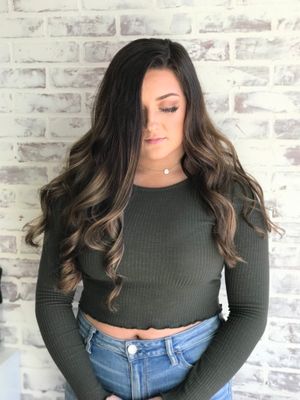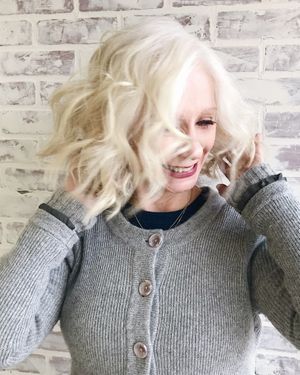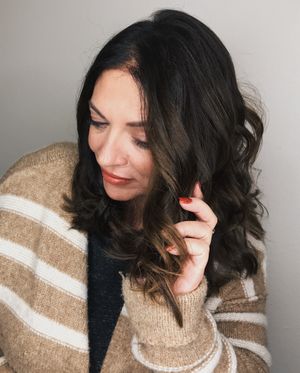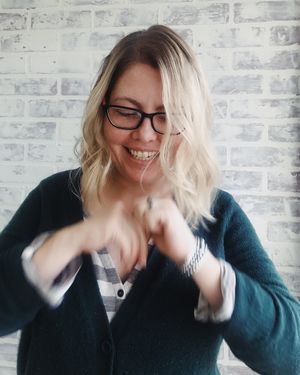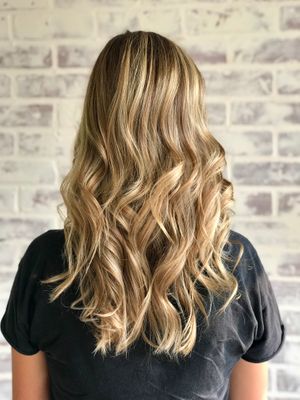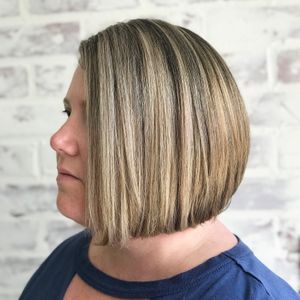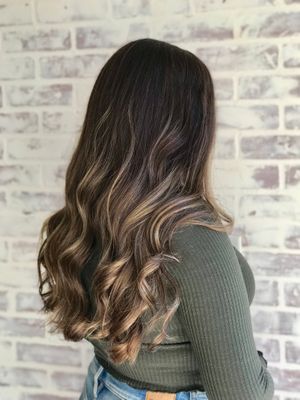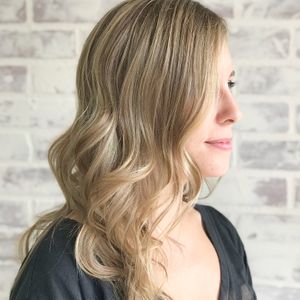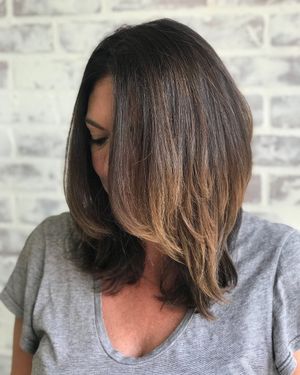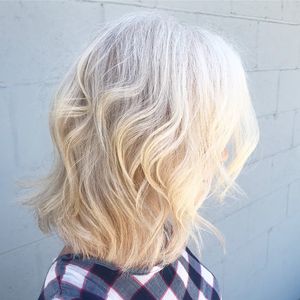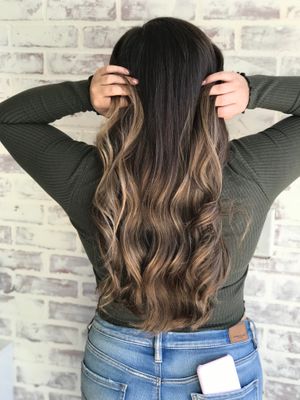 Customer Reviews
Sometimes my guests say nice things about me. We have so much fun together. You're next!
Peg D.
"Cara's been my hair savior for several years. She's seen me through growing my bangs out, then cutting them again... She's a masterful colorist and I know this because of the many compliments I get. Five stars are not enough!"
Jezmynne D.
"Cara Starr is AMAZING! I had her cut off a foot of my hair, and she did it in stages to make sure I was happy. My hair is thin, but she treated it with all the love and care thicker hair needs. She made sure the style I wanted worked with my hair, and that it would look fantastic even if I just let it dry after a shower. She's highly talented, and a delightful and wonderful person! I guarantee you'll love every aspect of your experience!"
Molly M.
"Cara is awesome. She takes time to understand what you want to do with your hair and is very experienced and knowledgeable. I walk away with a great look every time. Cara's extremely personable and fun to talk with and the salon couldn't be a more pleasant place - airy, open and great decor."
Sarah D.
"I was having some angst about cutting my long but damaged hair (I really liked the length...just not the split ends) and a friend suggested that I make an appointment with Cara. She is very warm and welcoming and she did a great job with my hair. It's exactly what I asked for, but better. I'm relatively new to Boise and it was so nice to finally find a hairdresser here. Looking forward to my next appointment once she can reopen!"
Misty M.
"Cara ROCKS! I am and always have been extremely picky about who I have color and cut my hair. I have very long hair and Cara takes GREAT care of it. The salon is amazing, clean and just the vibe she has makes every experience wonderful. I would recommend Cara to anyone I know. It has taken me years of bad colors and cuts before I finally found someone who listens to what I want done with my hair. I am very blessed to have the BEST hairdresser."
Pam P.
"Cara is not only a really lovely person but also exceptionally creative and talented. She is amazing with color and I always looked forward to my appointments with her. The salon has a great vibe and everyone is so friendly! Highly recommend her!!"
Jaimee S.
"Cara is very talented! She is very friendly and listens to what I would like. I always look forward to seeing her. She is upbeat and inviting. Will make you feel like royalty. I highly recommend seeing her!"
Susie W.
"Cara is the BEST. She has done an amazing job making her salon feel so welcoming. You have to check out her gum-ball machine that is filled with healing stones (she always has extra quarters if you need one). On top of all that I appreciate her stylist skills and always leave looking great!"
Amanda W.
"Cara was amazing. I am a hairdresser of 16 years and I wanted a haircut so I walked in she was able to get me in the next day. She cut probably 12+ inches off my hair and gave me a phenomenal haircut. I don't even have to stylet it just lays super cute. Her salon was beautiful it was a fabulous relaxing experience. It was definitely a 5+ star experience she is adorable and has a fabulous personality we had great conversation!"
Debra G.
"Thanks Cara for your excellent work Coloring my stubborn gray roots! I love the red and your product line."
Dani S.
"So I just have to tell you that I seriously LOVE my hair!!! The color is so pretty! I'm always looking at it in the mirror."
Amber A.
"You seriously made my day!! I LOVE my hair!! Thank you for making me feel beautiful."
Kedrick G.
"Cara is AMAZING!! She is so talented, super fun, and the best hairdresser around. She is amazing at turning your dream hair into a reality!! I love going to see Cara to get my hair done."
Michele G.
"Cara is the absolute best colorist around. Her cuts are precise, yet naturally beautiful, and her conversation just flows. Cara has a true gift."
Paula J.
"My husband and I both have been having Cara cut our hair for ever a year now and we both are very happy. Cara does it all- hair, mani, pedi- with talent, humor, and warmth."
Meg S.
"My whole experience was excellent and completely exceeded my expectations, including how good my hair looked when I left!"
Isabel P.
"I got the most amazing cut and balayage from Cara Starr. I am never going anywhere else!"
Rose G.
"I just had my hair done today with Cara and she's just amazing!!!! I have super curly hair and [wanted it straight] Cara knew exactly what she was doing! My hair is so silky and beautiful after the blow out that I don't want to wash it. I would recommend her to everyone!"
Brooke C.
"I received 'unicorn hair' from the wonderful, sunshiney Cara Starr. She is the nicest, most caring person I've ever had the pleasure of knowing. I'll continue to come back to her as long as possible and I suggest you do too!"
Ashlee R.
"Cara, my hairstylist, is amazing. Hands down would recommend her to anyone! I will never go anywhere else."
Alicia Y.
"High quality results! I feel right at home, and walk out feeling gorgeous!"
Christian L.
Cara always takes care of me - great haircut, fun to talk to and accommodates for my last minute appointment requests. The salon itself is beautiful with an awesome downtown location. I love my experience here.
Amaia B.
"She was nice, attentive, she did a great job, answered all of my questions, and was very patient. Not to mention she was able to hold a conversation with me for the entire length of my haircut. I was definitely satisfied and will be back for sure."
Kristi M.
"I have nothing but great things to say about Cara. I came to her with a cut and color I wasn't happy with. She took her time and helped me pick a beautiful color for my hair, and fixed my haircut. She is very personable and her love of doing hair shows through her work. I highly recommend her to anyone."
Paige W.
"There is nothing quite like finding a great stylist and with Cara, my search is over. She was recommended to me by a friend whose hair had gone from nice to gorgeous. I like a subtle European/French look (cut and color) that doesn't scream 'try hard' and Cara delivers beautifully. She listens and communicates really well. She also doesn't cut corners- she takes the time to make sure my color is super natural looking and stays healthy. She is also very warm and personable while maintaining a high level of professionalism."
Don B.
"Received an amazing cut from Cara."
Erica L.
"Cara is great and never fails to please when doing my hair!"
Ray M.
Best experience I have ever had!
Amanda R.
"Thank you Cara Starr! You do amazing work. Highly recommend your work and will be back!"
I See Good Hair In Your Future
Click the button below and schedule your next appointment today!